Everyone Needs A New Beginning
NEW BEGINNINGS CHRISTIAN CommUNITY
New Beginnings Christian Community is God's Community of Hope and Healing for all in Christ Jesus and the Holy Spirit
11:00-11:45 am
Indoor service
Proof of vaccination and masks required for everyone's safety
​
​
​
New Year's Day Candlelight
Service
Sunday, January 1
11:00 a.m.
​
​
​
​
​
​
1/1
Friday - 1:00- 4:00 pm
Saturday 10:00 am - 2:00 pm
Services for Ex-Offenders and anyone needing housing, a job, DMV help, food or social services
Carver Recreation Center, Jefferson School
January 12th
Visits are now allowed upon request of inmates
Pa
1128 East Market Street
(next to the church)
Home to three formerly homeless men
Channel 13 on Tues. 8:00 p.m.
Fri. 1:00 p.m.
Sat. 5:00 p.m.
AA: Tuesdays: 6:00- 7:00 p.m. in Sanctuary
NA: Sundays 6:00-7:00 p.m. Sanctuary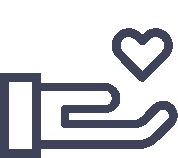 "Whoever is generous to the poor lends to the Lord, and God will repay them for their deeds."