Everyone Needs A New Beginning
NEW BEGINNINGS CHRISTIAN CommUNITY
New Beginnings Christian Community is God's Community of Hope and Healing for all in Christ Jesus and the Holy Spirit
11:00-11:45 am
Indoor service
Proof of vaccination and masks required for everyone's safety
​
​
​
​
​
​
​
​
New Testament Themes on Zoom Wednesdays 5:15-6:30 p.m.
Pastor Brenda teaching
and
Old Testament at church Thursdays 6:00 -7:30 p.m. Rev. Greg teaching
1/1
Monday, Tuesday and Friday - 1:00- 4:00 pm
Saturday 10:00 am - 2:00 pm
Host homeless for a week in January
Visits are now allowed upon request of inmates
Pa
1128 East Market Street
(next to the church)
Home to three formerly homeless men
Channel 13 on Tues. 8:00 p.m.
Fri. 1:00 p.m.
Sat. 5:00 p.m.
AA: Tuesdays: 6:00- 7:00 p.m. in Sanctuary
NA: Sundays 6:00-7:00 p.m. Sanctuary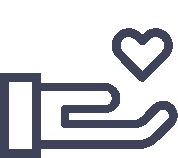 "Whoever is generous to the poor lends to the Lord, and God will repay them for their deeds."